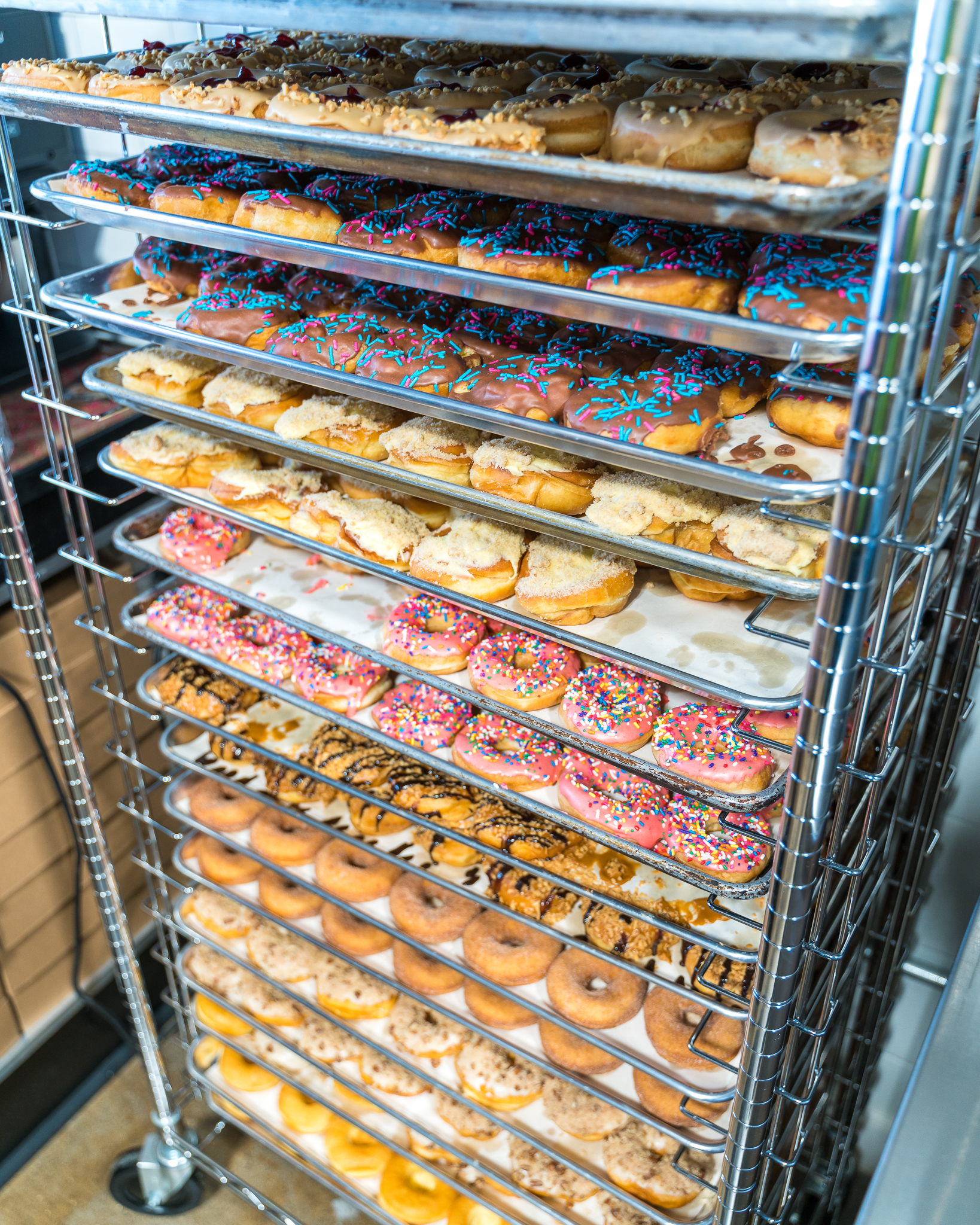 What is a Holey Toledough Doughnut? Try one for yourself and TASTE what sets us apart. We use fresh ingredients every day to make doughnuts. Our donuts are made with fresh fruit jams, pastry creams and toppings galore! All made in-house, with passion, integrity & love. Our menu is classic, funky, culinarily creative, seasonal, and always FRESH!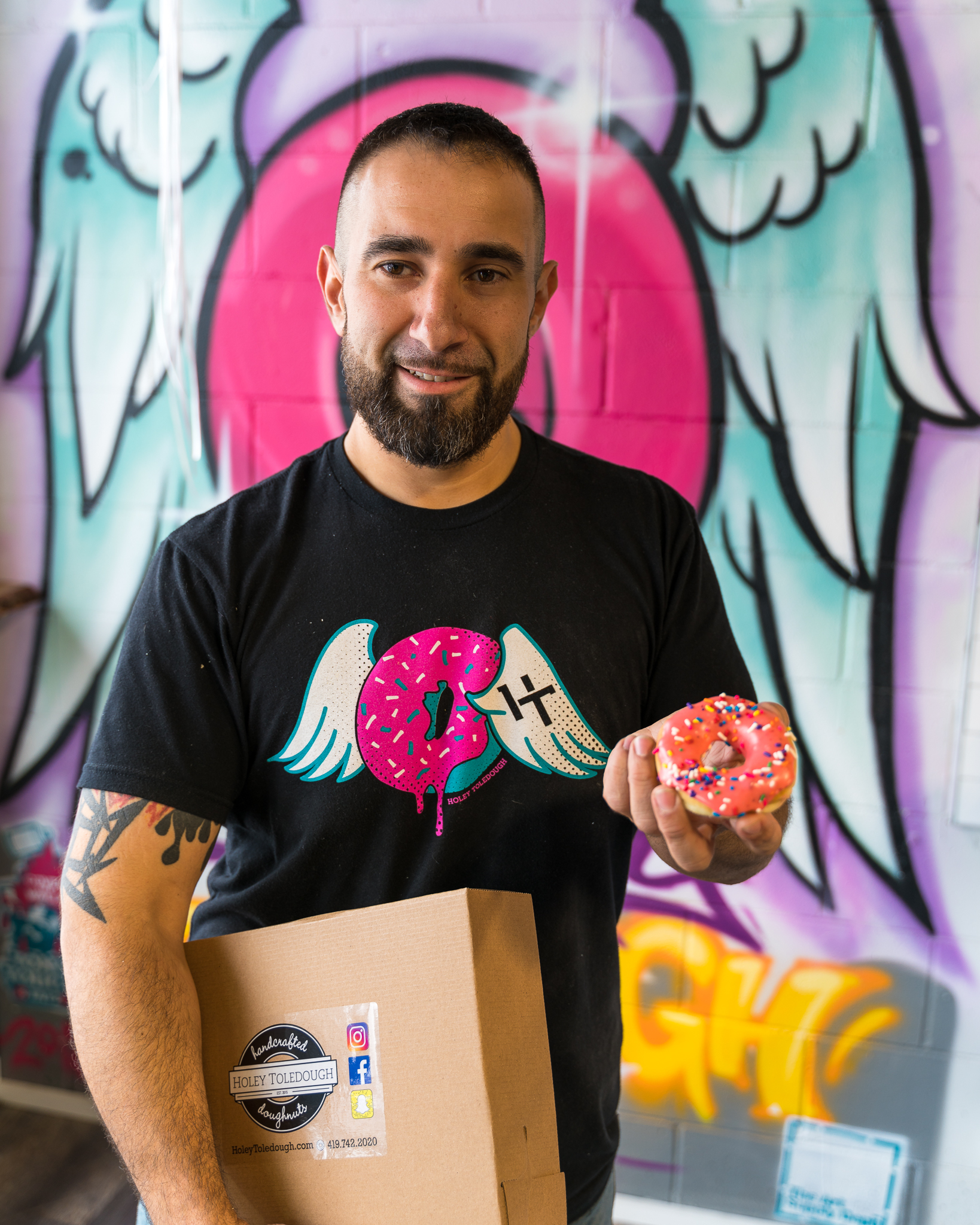 From the start Chris had a culinary passion. He was motivated to learn more about food creation as he progressed in his career. He picked up tips from leading chefs and learned a lot on the job. He then landed on doughnuts. A simple thought initially, lead to this amazing venture: Holey Toledough. After three amazing years on the food truck, Chris is ready for a year round Doughnut Shop. The "Next Level Doughnut Shop" is in progress, says Chris!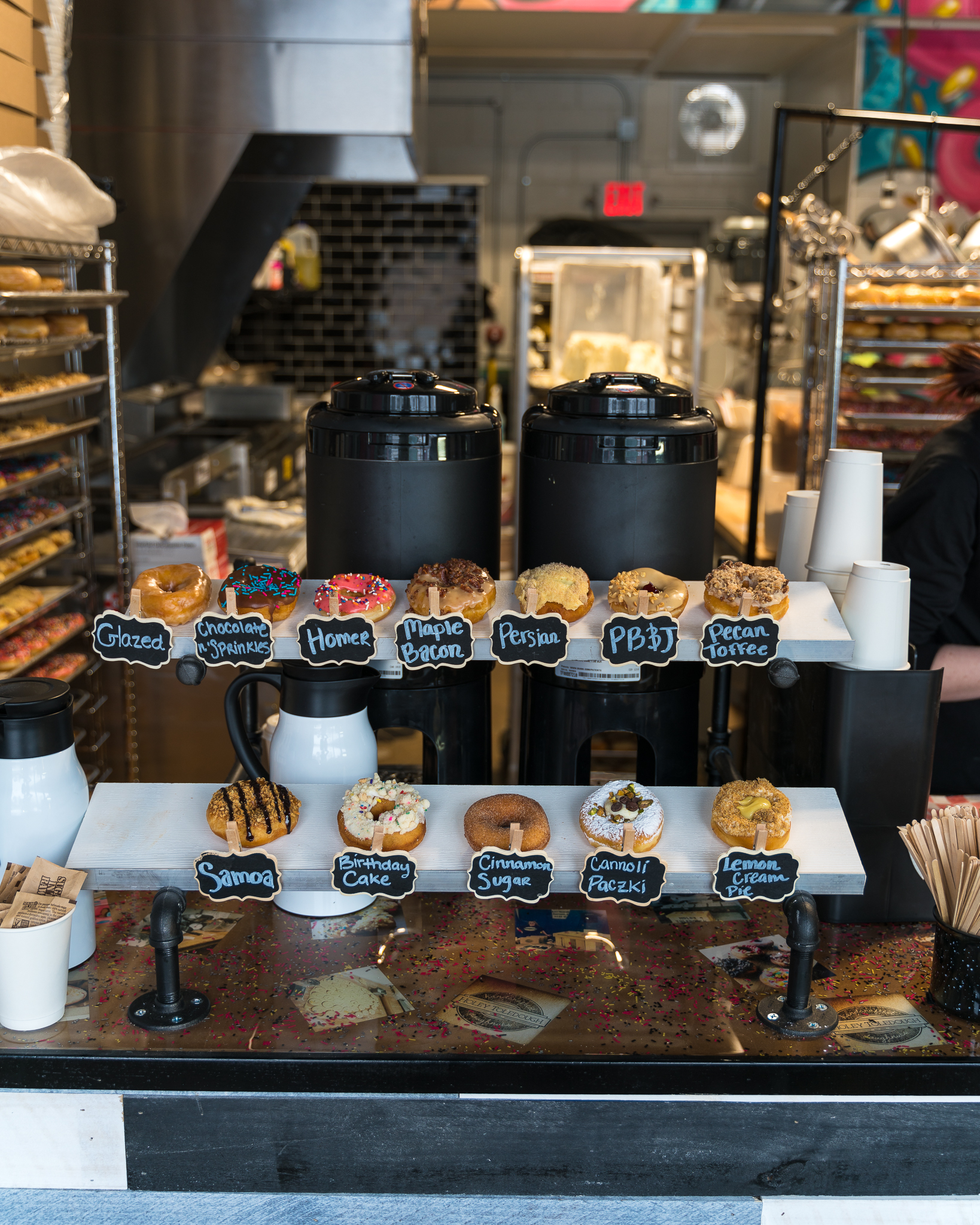 It has been scientifically proven to be a fact that you cannot have doughnuts without a fresh cup of coffee. And you guessed it, we are only serving coffee that matches the quality of our doughnuts.. Not that burnt commercial stuff, you deserve better! We are proud to be brewing our own signature blend created by Iron Bean Coffee. You'll love our coffee!